Remote-advise and quotes
Even during the current Covid-19 lockdown
You have a desire to (re-) decorate your home? Do not hesitate to contact us for professional advise and your personalised quotation.
The roller blind is one of the great classics amongst blinds: minimalist, pure, simple, low-key and modern.
More sophisticated models exist, however, which let you play on transparency and light. Just take your pick!
Our services for your Roman blinds
Protégez vous et vos clients pendant et après la crise sanitaire
Enrouleur en filme plastique
L'enrouleur en filme transparent réduit la diffusion de bactéries, virus et germes entre vos collaborateurs et vos clients.
Facile à nettoyer avec des désinfectant usuel, cet enrouleur pourra vous protéger sur le long terme aussi après cette crise sanitaire.
Dimensions : jusqu'à 150cm en largeur et 280cm en hauteur.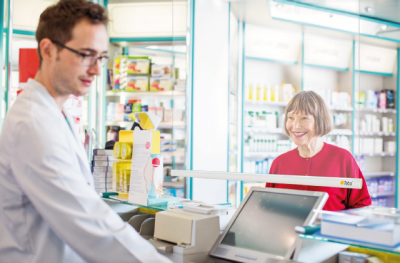 Paroi de protection hygiénique
Nous proposons des parois de protection hygiéniques à poser et enlever à votre guise et qui sont en plus facile à nettoyer. Disponible dans les dimensions suivantes :
65 x 100 cm
125 x 100 cm
125 x 140 cm
245 x 140 cm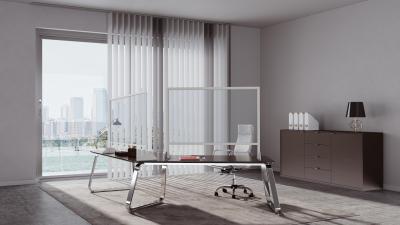 Nos services pour vos stores enrouleurs
Variations
Control
Attachment
Perfect solutions
Bespoke service
Variations
Simple roller blinds: the perfect solution for minimalist, low-key decorative effects.
Double rollers / Twist® shades: allows you to slide two fabrics past each other. Control privacy and daylight with the closed, opened and semi-opened positions.
Silhouette® shades: the Silhouette® blinds' fine, rotating silhouette vanes allow you to control the daylight and create a myriad of atmospheres.
Attachment
On the ceiling or on a wall.
Control
Controlled manually by bead-pull chain, electrically (wired or remote) or by batteries with remote.
Perfect solution for
The various types of roller blinds are perfect for all your windows. For a workstation (PC screen), choose for example a screen (transparency with less reflection).
Bespoke service
We propose a bespoke service: measuring-up, advice in your own home, fitting and hanging, after-sales service and repairs.