Working at de Buedemleër
A company cannot work correctly without a motivated, dedicated and committed team.
Our goal is to build long-term relationships that allow each individual and at the same time the whole team to have professional perspectives and pleasure at work.
Open positions
Open position(s):
No open positions for the moment.
Opportunities for young people
Check out our apprenticeship page.
 
Spontaneous applications
Are you looking for a new challenge?
Do not hesitate to apply for one of our open positions or to send us an unsolicited application, even if the "Jobs" page does not contain any vacancies.
Please send us your CV and covering letter using our contact form or by postal mail to "de Buedemleër - HR".
de Buedemleër and its organisation 
de Buedemleër is not only a family business, but also a team with a history and passion.
The team consists of ± 30 people, who are organised in 6 different departments: 
Parquet and floor covering
Blinds, curtains and mosquito nets
Commercial
Administration
Logistics
IT, Marketing & HR 
The values and philosophy of de Buedemleër are set out in our " Guidelines and Team Values ", a 28-page illustrated brochure.
In order to constantly improve procedures and working methods and to adapt them to new products and techniques, de Buedemleër is organised according to the 5-S method and is also embarking on digitalisation. 
The implementation of new software will allow us to digitise information and make it easier to input and make it available. In this way, our services will be even better organised.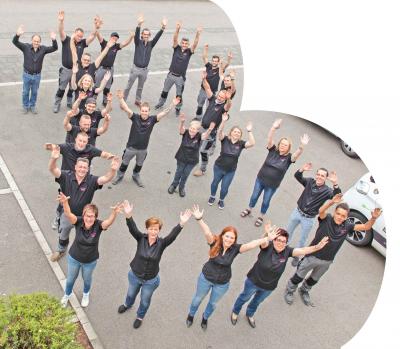 de Buedemleër and its assets as an employer
In order to constantly improve the know-how of the entire team and to maintain a pleasant working environment, we offer:
initial and lifelong training
modern tools and machines
vans equipped with professional shelving
work clothes and safety devices
two attendance bonuses per year
one performance bonus per year
bonuses for arduous or less pleasant work
additional leave based on seniority
each employee's birthday is his or her personal holiday
an annual exchange framework (formal, structural and systematic) between employees and their managers via the ECAUD (échange créatifs au développement)
a management that always listens to the employees and is keen to meet the (professional and private) needs of all team members
several extra-professional activities during the year, such as company visits, excursions, a family party and a Christmas meal.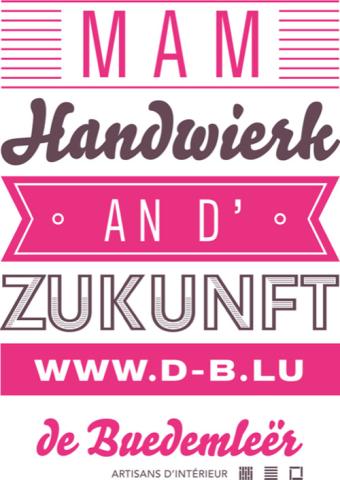 What it's like to be a "Buedemleër"
Only with a committed and motivated team can a company be successful over time. Below you can read the experiences of some of our team members.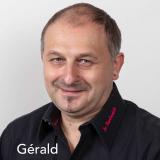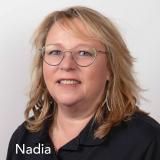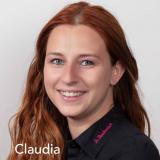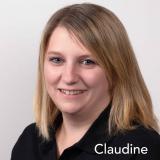 Gérald
Technician and team member since 1995
As the first employee of the company, hired just one year after its creation, I have been able to observe the evolution and development of de Buedemleër. I am proud to still be working for this serious and dynamic company, which offers supervised training courses, career development opportunities and is always ready to listen to the team and engage in constructive dialogues.
Nadia
Head of the administrative department and member of the team since 2006
Since 2006, I find a lot of pleasure in my work and I feel more like a family member than "just" an employee. 🥰
Claudia
Sales Manager and team member since 2015
I really enjoy the diversity of my job, I am in direct contact with our customers and suppliers and I have more administrative tasks such as writing quotations, supplier orders and checking customer invoices. In addition, de Buedemleër is a real family business: no one is treated like a number, we are never given the feeling that we can easily be replaced. The management goes to great lengths to make everyone feel comfortable and to ensure that the balance between private and professional life is respected.
Claudine
Head of the Blinds, Curtains and Insect Screens Department, team member since 2017
de Buedemleër is a small family business with a pleasant and respectful working atmosphere.
The relationship with the management is sincere and based on reciprocity, there is always someone to listen to everyone's needs.
The organisation of the company is flexible, which is something important that motivates us to get up in the morning and go to work.